THEATRES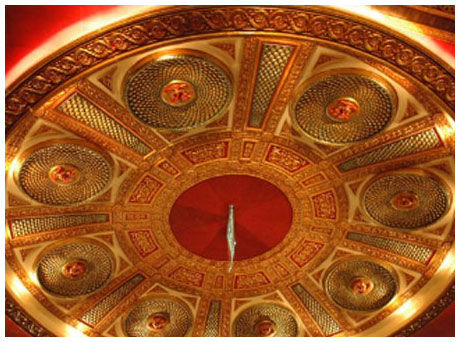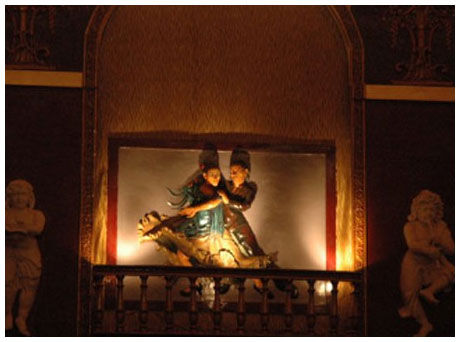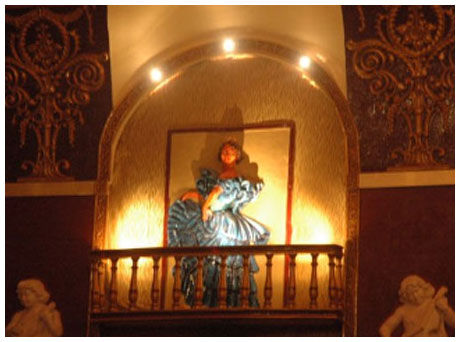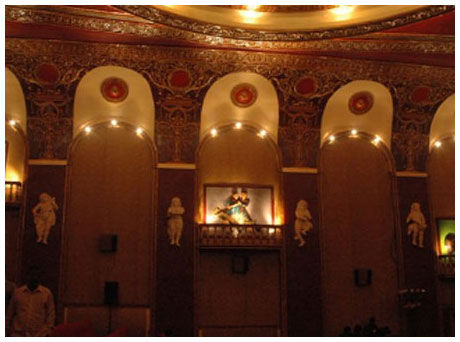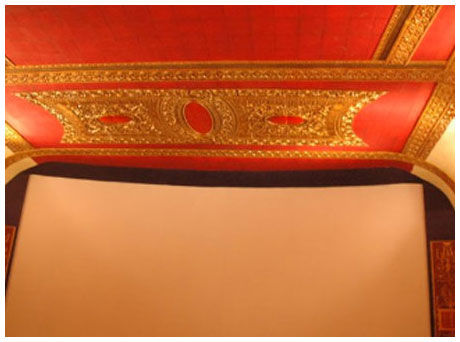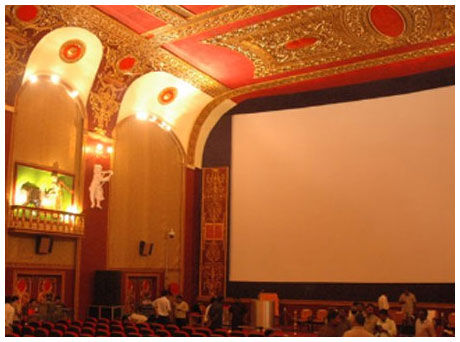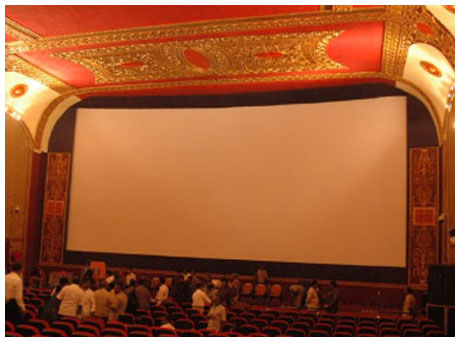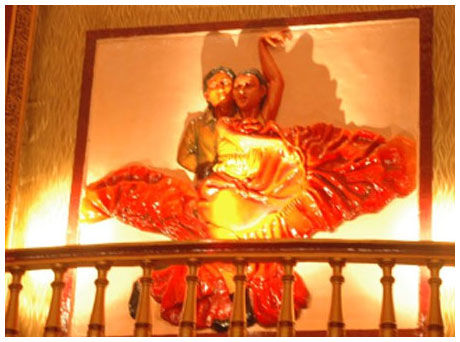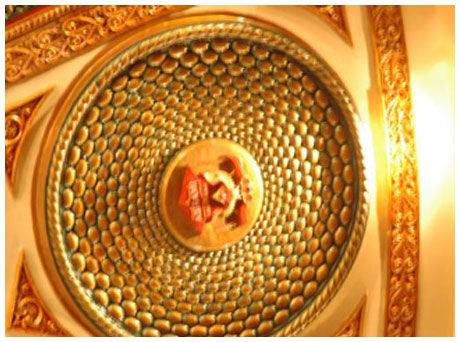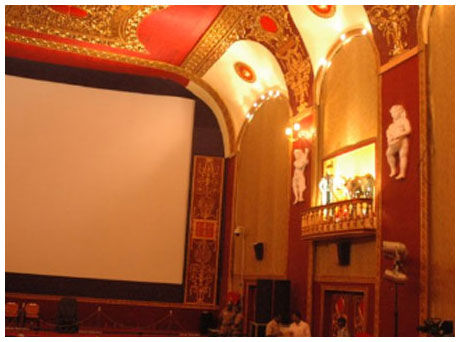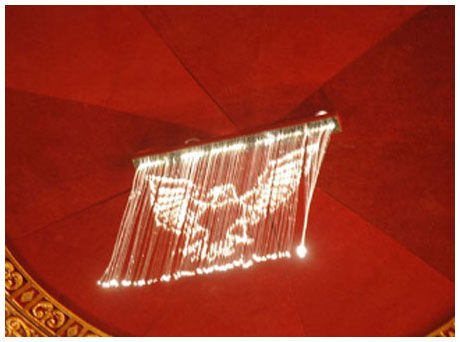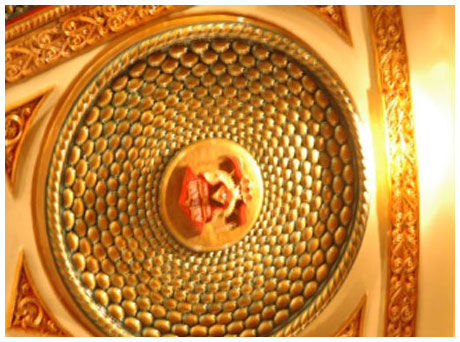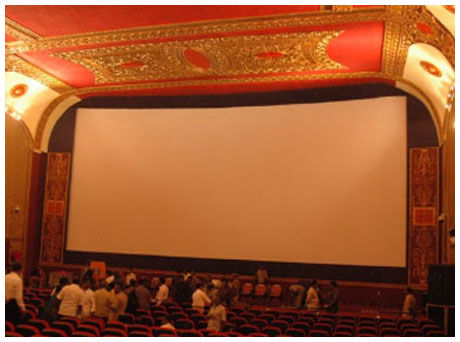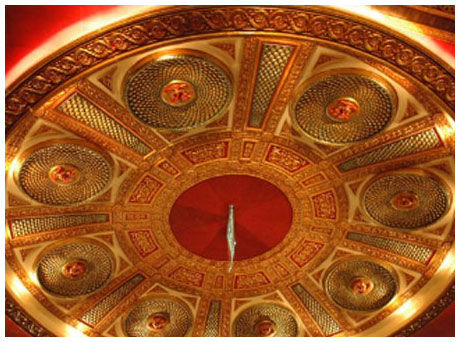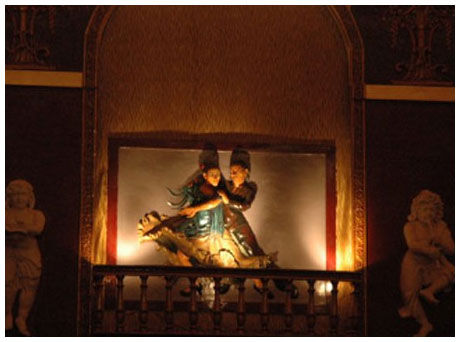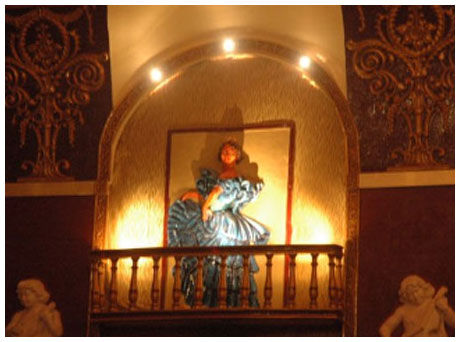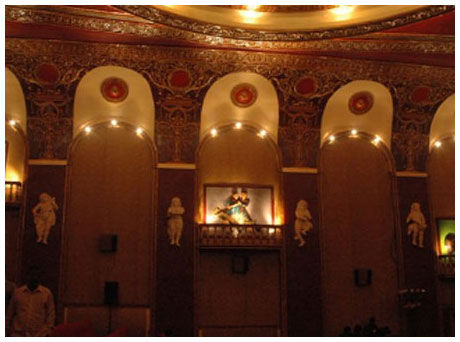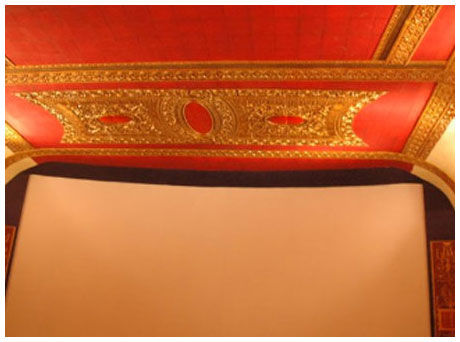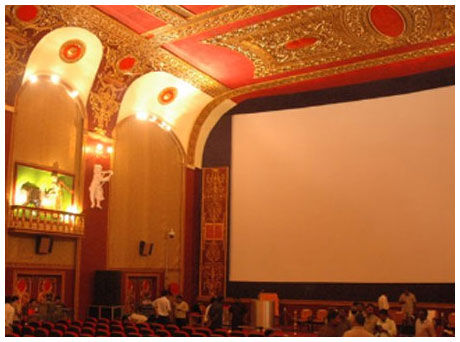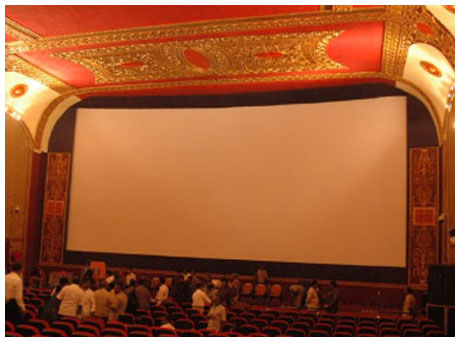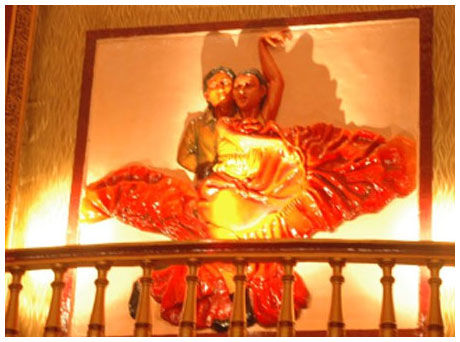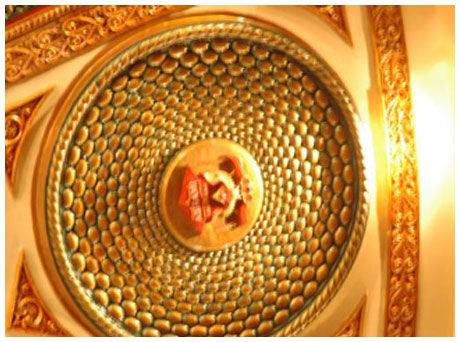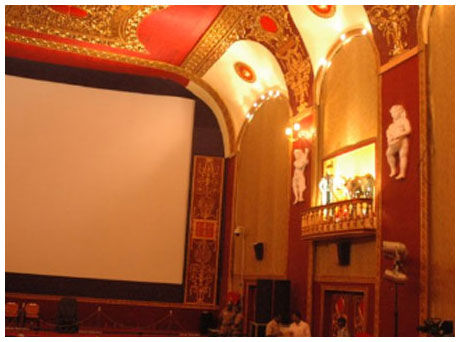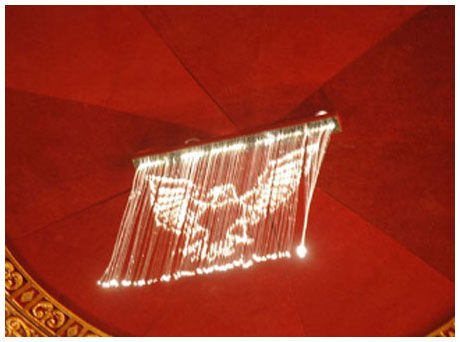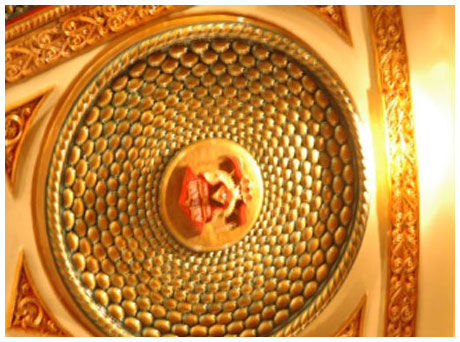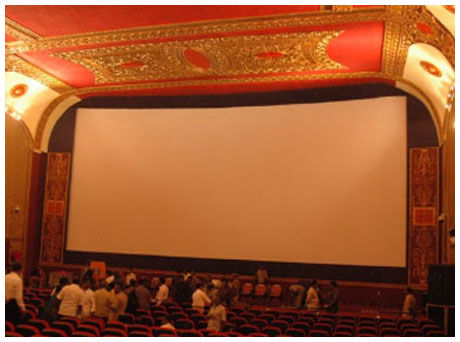 ABIRAMI
THE 7 STAR THEATRE OF INDIA
SPANISH OPERA HOUSE THEME & MASSAGE CHAIRS - FOR THE FIRST TIME!
Theme of the Theatre – Spanish Opera House.
Recliner Seats.
Waiter on call – to serve your desires (snacks, lunch, high tea and dinner etc.).
Imported silver screen to show every depth.
Lobby, auditorium, wash rooms – all air conditioned.
All signages digital.
Pick up and drop facility with limousine. Pre paid auto service is also being an added attraction.
All the above are happening for the First Time in India. This theatre is 3-D film capable. Tickets, snacks etc. can be pre booked through internet. Dial a booking and advance booking two weeks ahead is also available. Special packages available.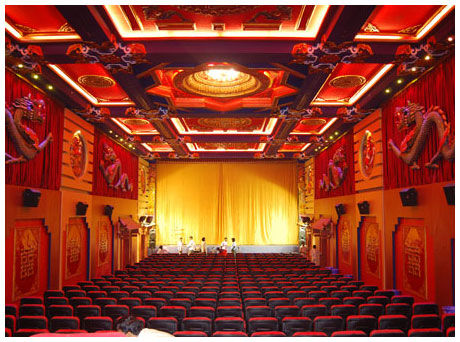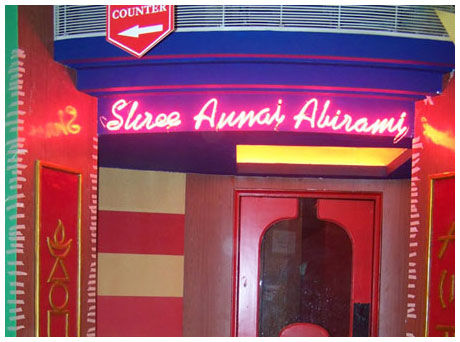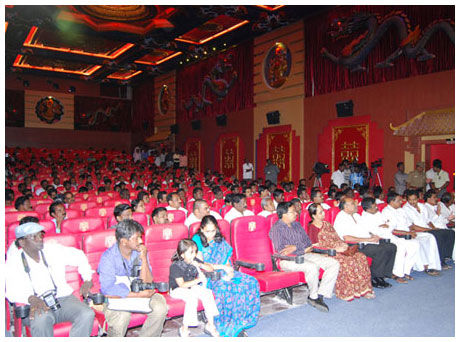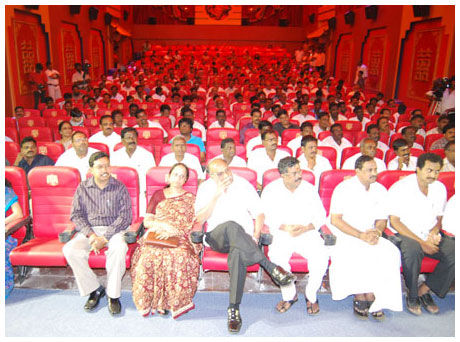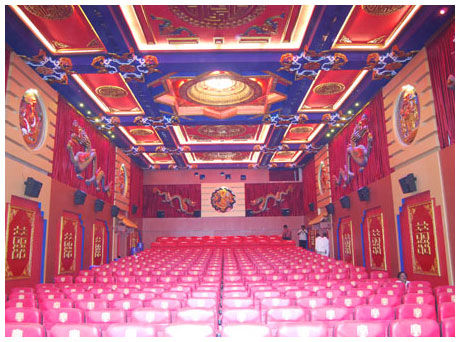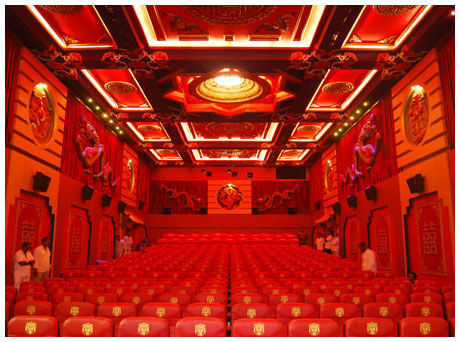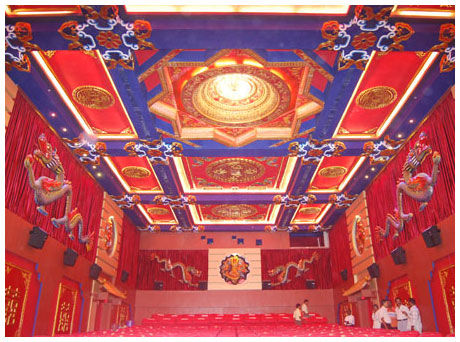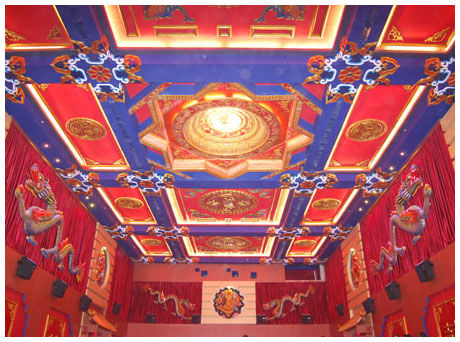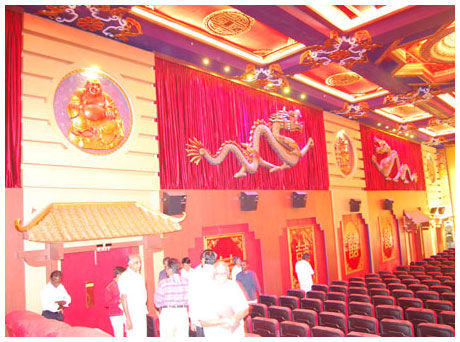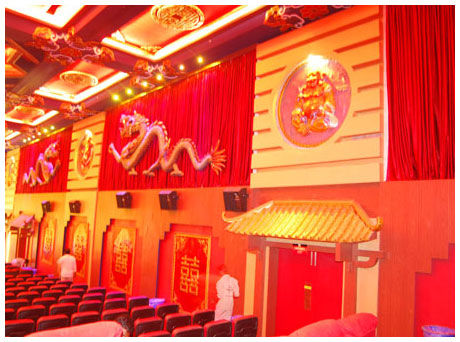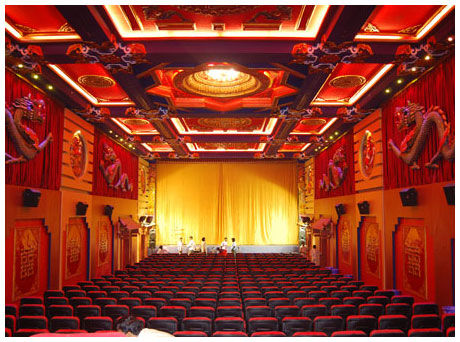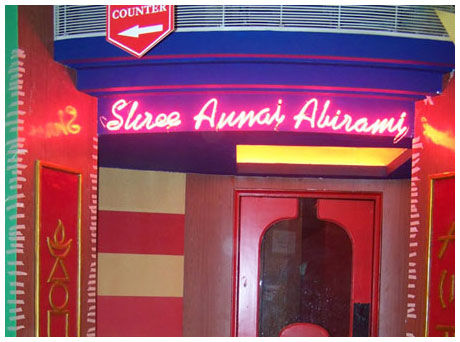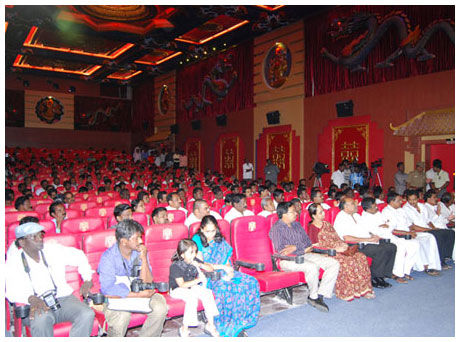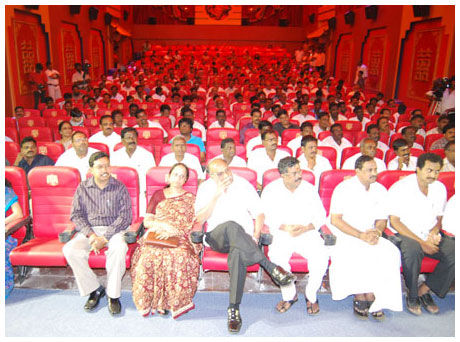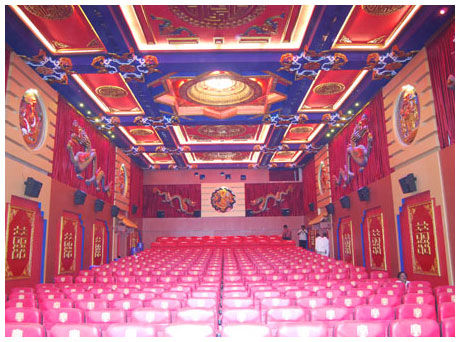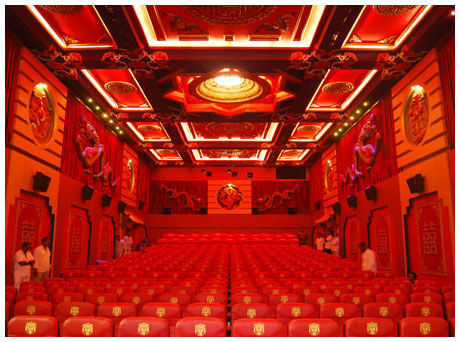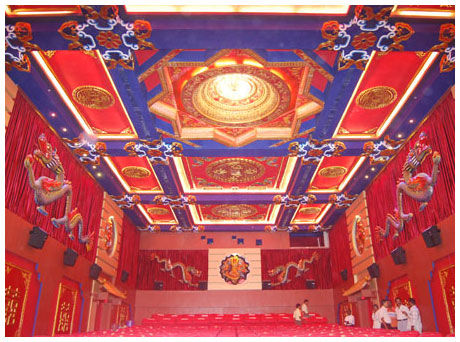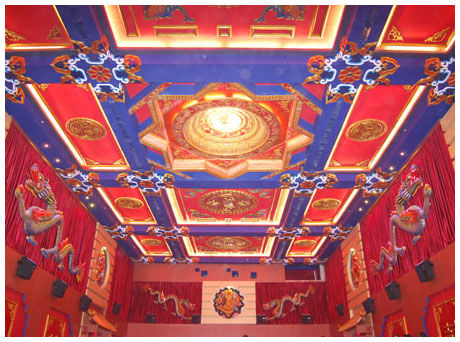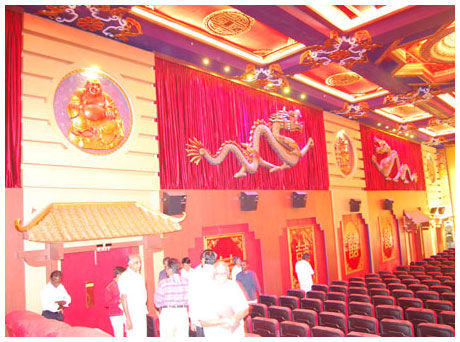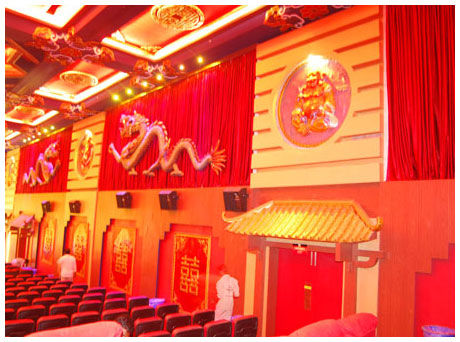 SHREE ANNAI ABIRAMI
THE PRIDE OF CHENNAI
CHINESE THEME THEATRE,OVEBUG SEATS FOR THE FIRST TIME!
This is one of the second five star Theatre in india (First one is our Swarna sakthi Abirami Theatre).
Annai Abirami Theatre has the facility to watching movie in bed.
America's most favorable love –bug seat arrangements is first time in India
The surrounding and location like a palace of king of China.
The entire place including toilet is sterilized with Air conditioner.
Photo card, trailer are all shown digitally.
See, feel, hear the new experience in Annai Abirami.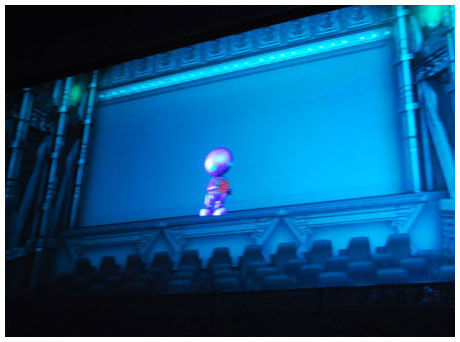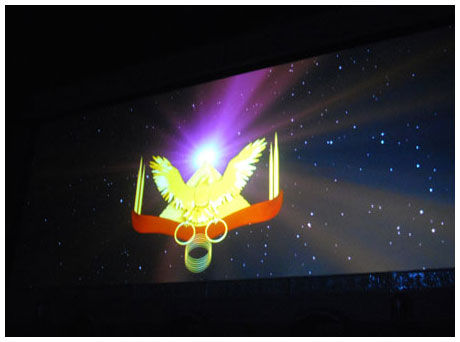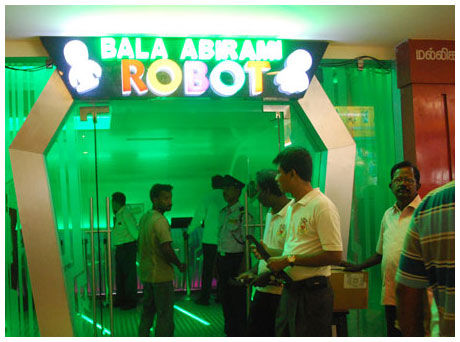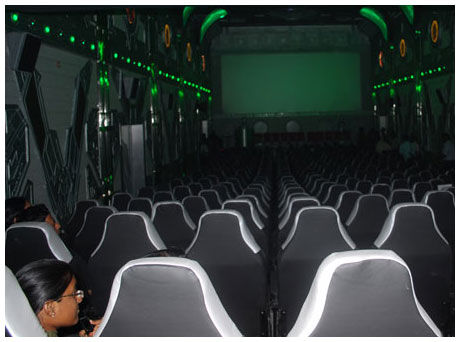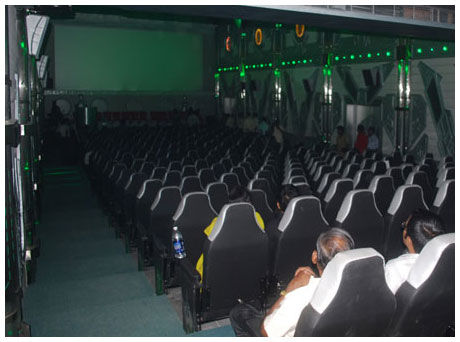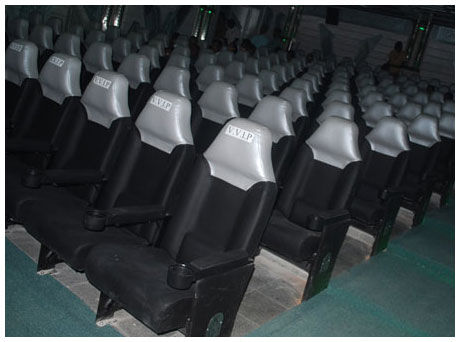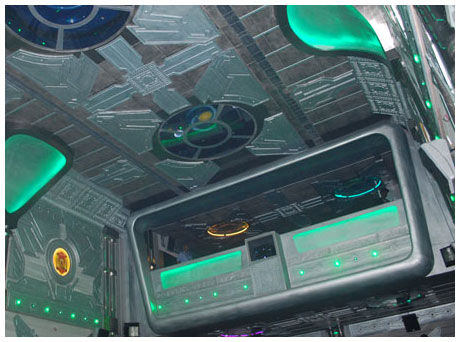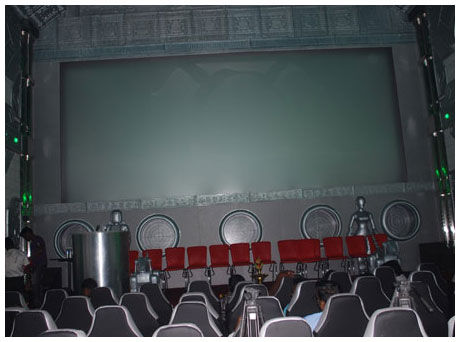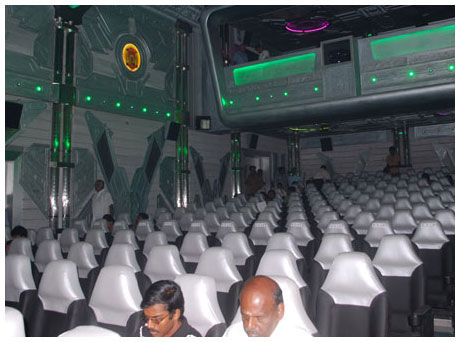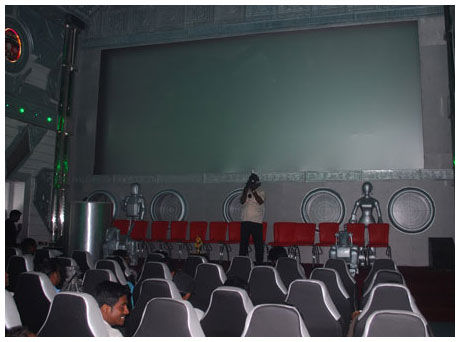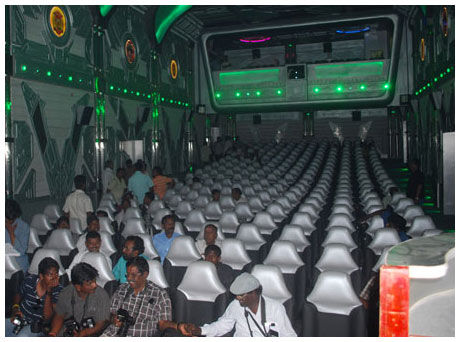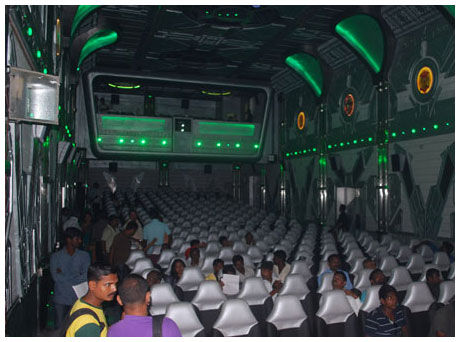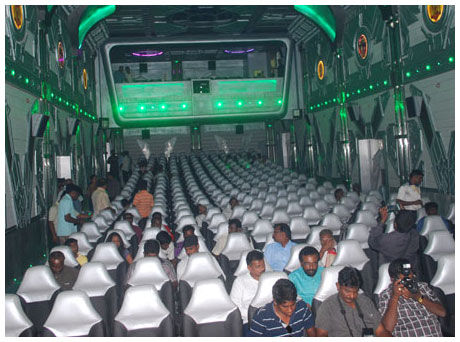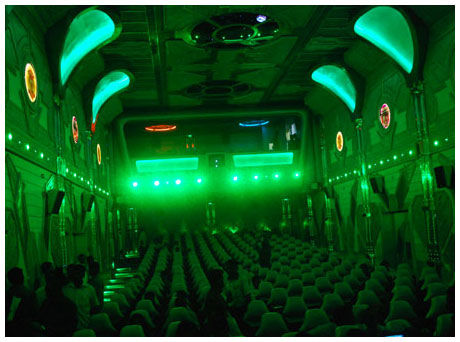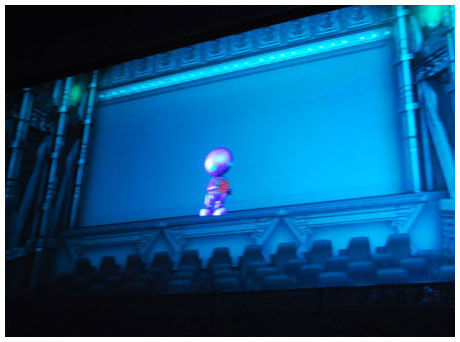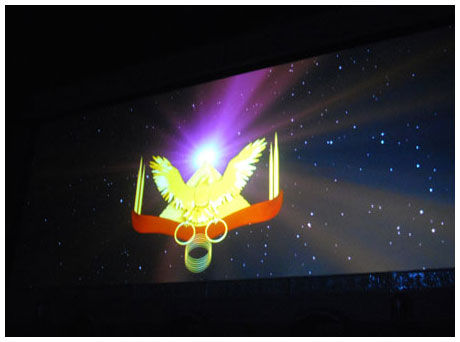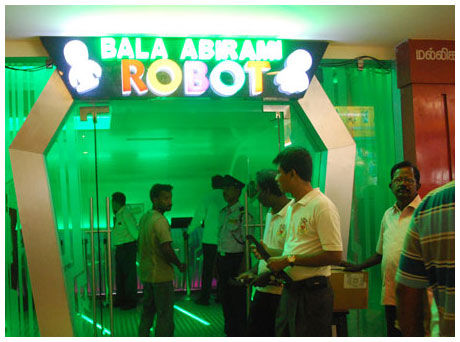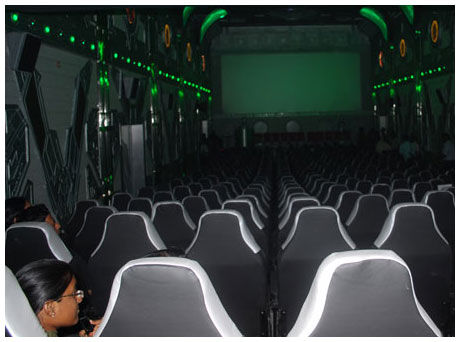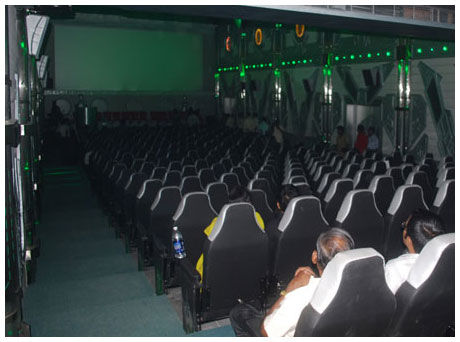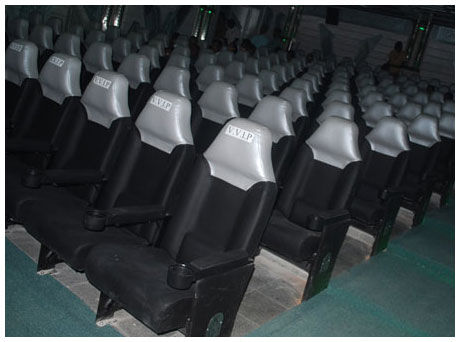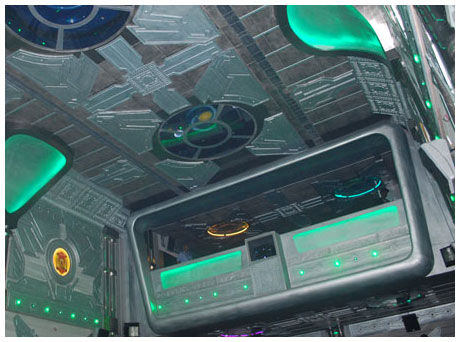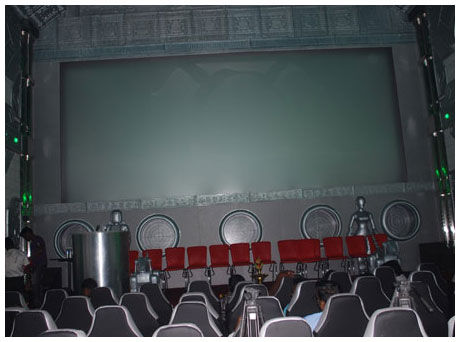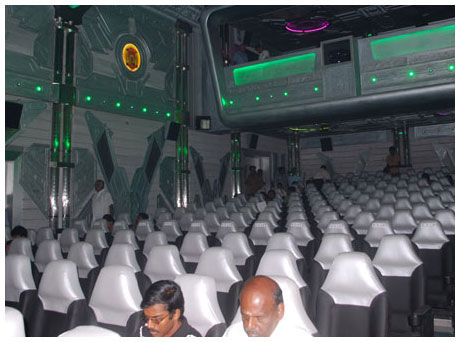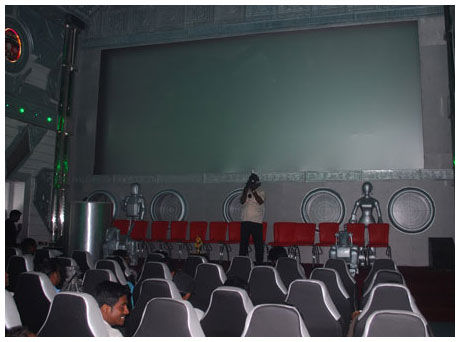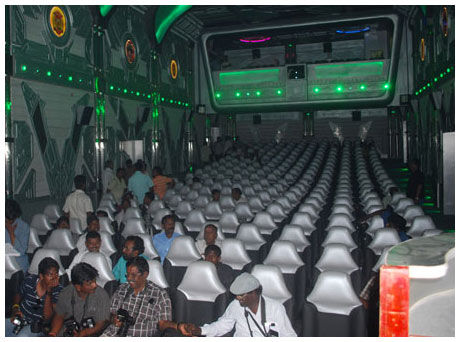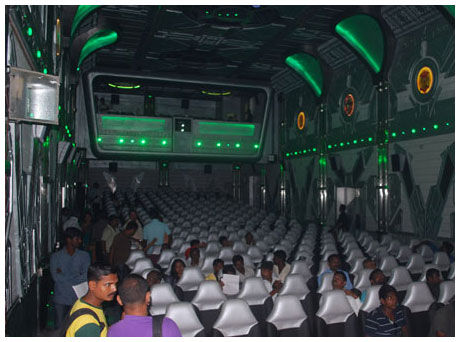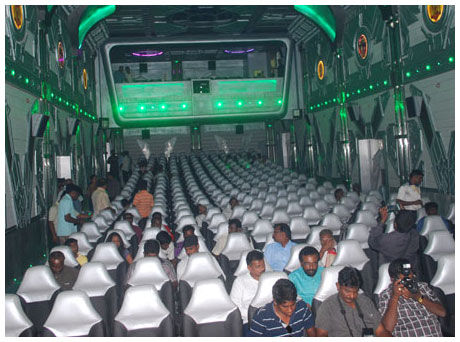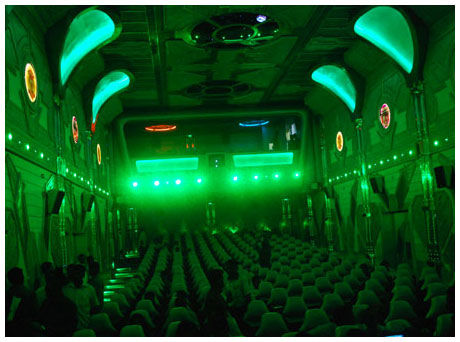 ROBOT BALA ABIRAMI
THE PRIDE OF CHENNAI
SPACESHIP THEME THEATRE, WITH ROBOTIC SEATS
With Robots welcoming you.
Mind blowing Spaceship theme.
Twinkling stars in the roof.
Premier shows for members
Exclusive reclining seats.
Exclusive cafeteria for reclining Seats.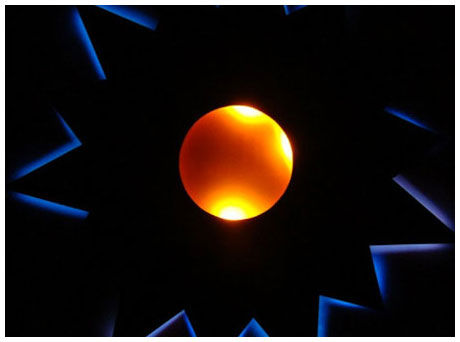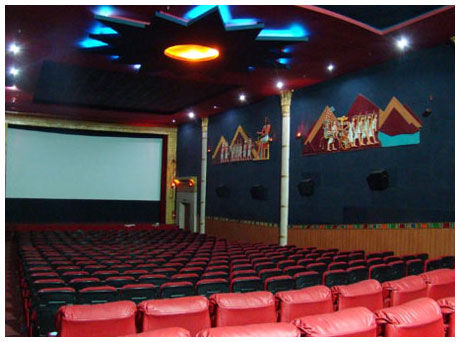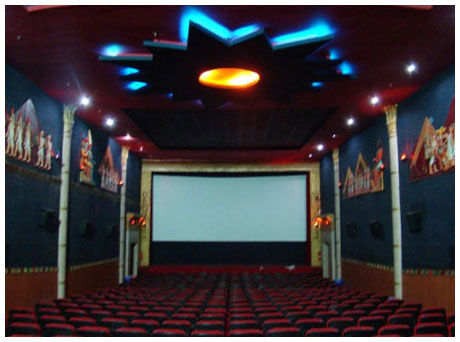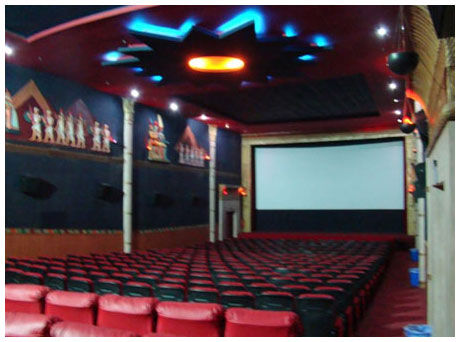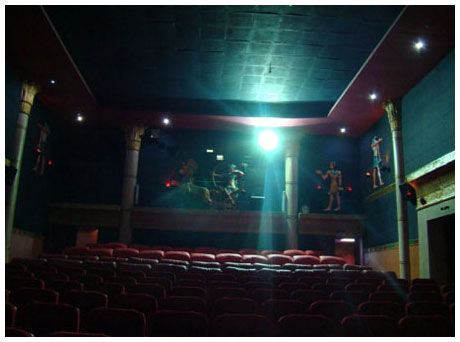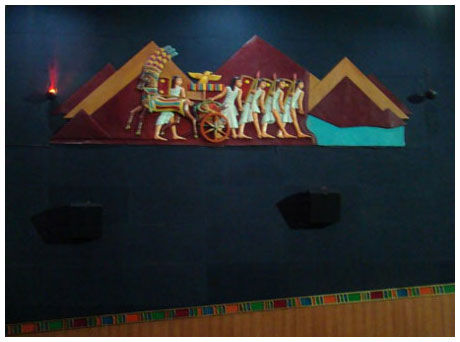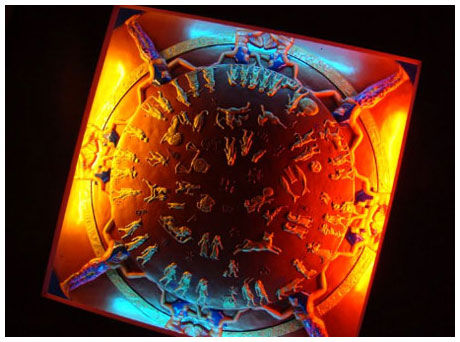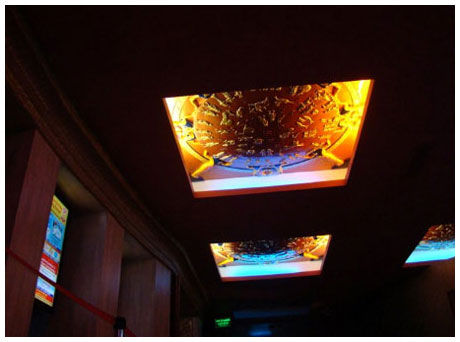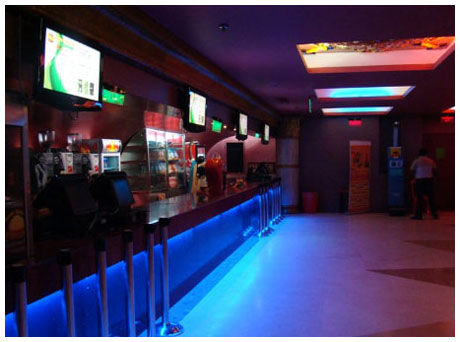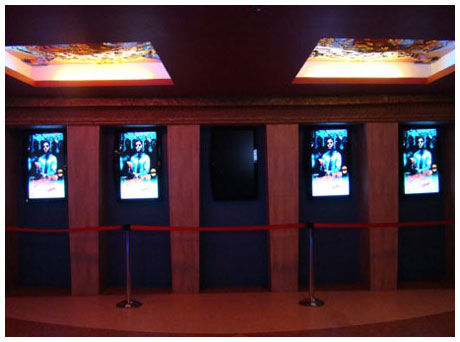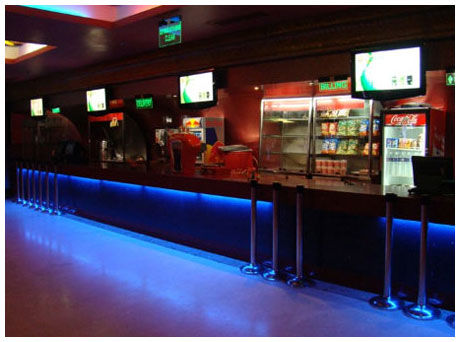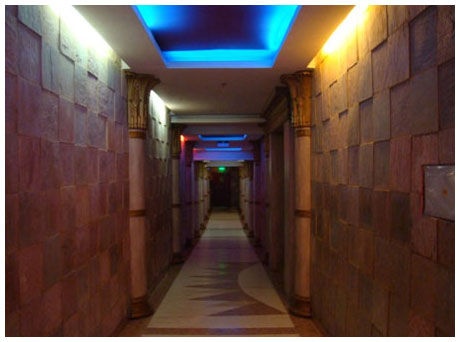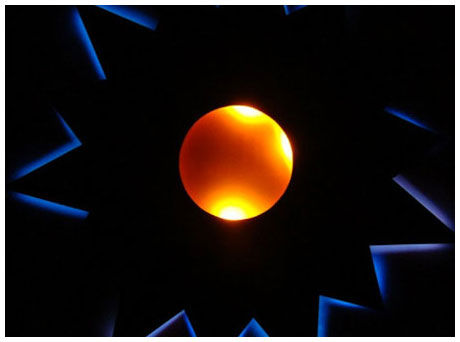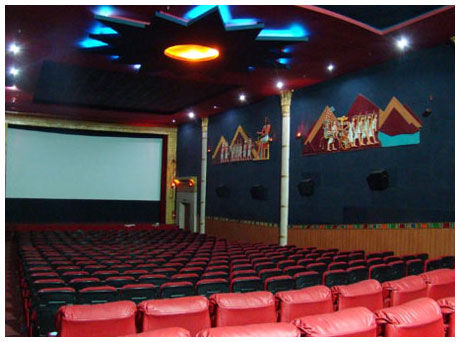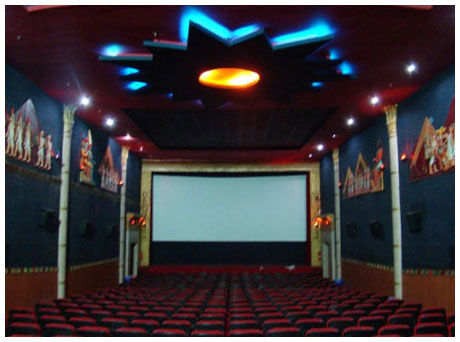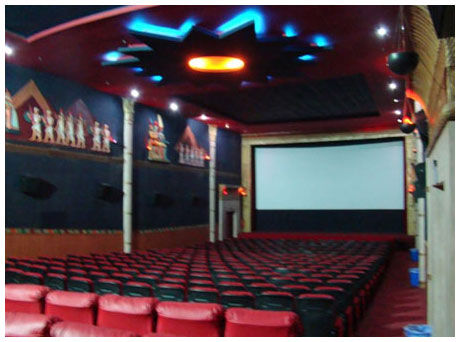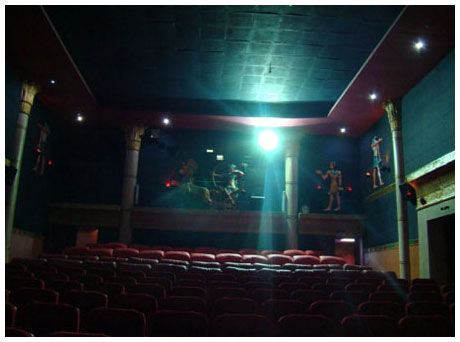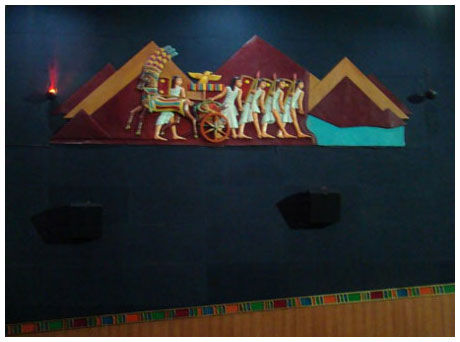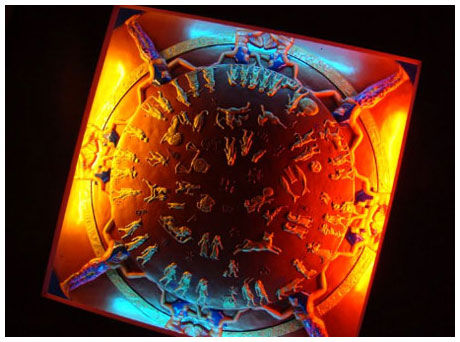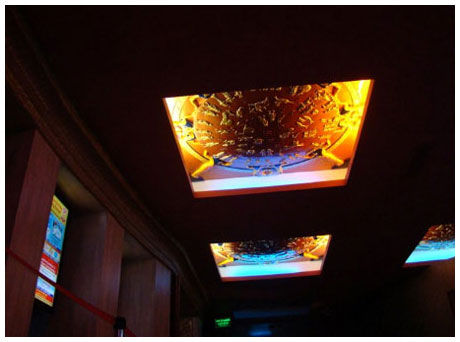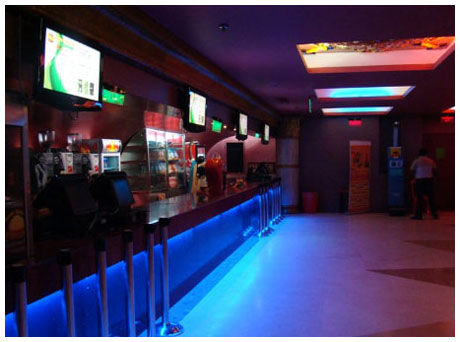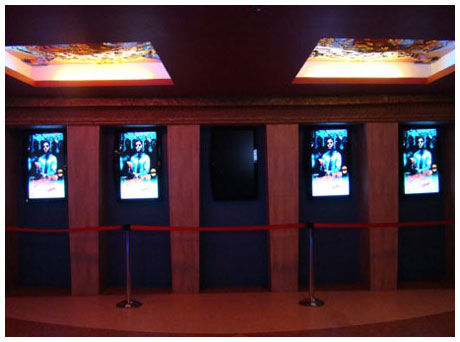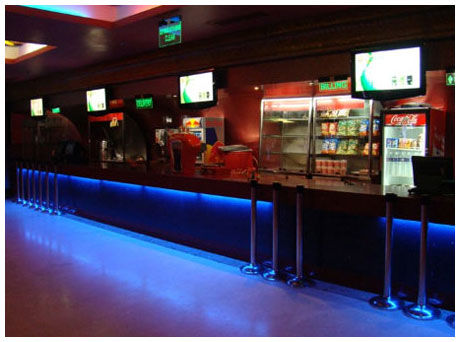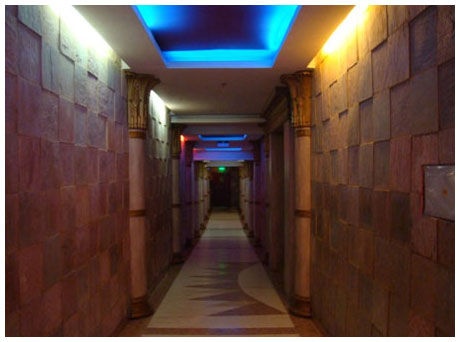 SWARNA SAKTHI ABIRAMI
THE PRIDE OF CHENNAI
EGYPTIAN THEME THEATRE, 100% RECLINABLE SEATS
Welcome to Swarna Sakthi Abirami theatre, The first five star theatre of India providing bed and movie. 1St time in India nor heard! Nor Seen! The gold class seats are 100% recliners and by touch of a button in your seat you can adjust the position of the seat comfortable to you. There is also a table for each gold glass seat with a calling bell.You press the switch and a waiter will attend on you. The special features are
Photo cards, banners are all shown digitally.
First theatre to have toilets also air-conditioned.
There is an Egyptian thematic theatre.
Watching a movie in a bed.
In case of emergencies there are two emergency exits in the front lobby.
See, feel, hear Swarna Sakthi Abirami.